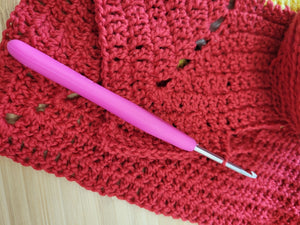 This class will teach you the basics of crochet. Along with learning the stitches, you will also learn how yarn responds differently to crochet than it does to knitting. This is also a great "refresher" course if you have crocheted in the past and want to pick it up again. Claire is an enthusiastic and experienced crocheter and the projects in this class will set you up for lots of happy crochet moments!
Date: Thursdays, Sept. 21, 28 and Oct. 5 at 10:30 - 12 noon
Cost: $65 + GST
Supplies: Some yarn and patterns are included. You will need to purchase hooks.