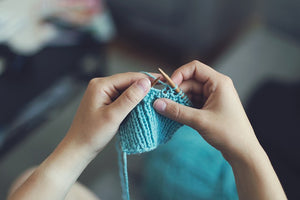 This class is designed for the complete beginner with no knitting experience. It will cover knit and purl stitches, a basic cast on, understanding knitting "lingo", plus much more information for the first time knitter.
Date: Tuesdays, Sept. 19, 26 and Oct. 3 at 6-7:30 p.m.
Cost: $65 + GST
Supplies: Some yarn and patterns are included. Needles may be purchased in class.