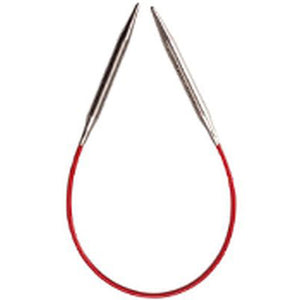 These Red Stainless Steel Circulars use a flexible, multi-strand, steel cable coated with red nylon that allows your yarn to slide right over and has NO memory.
Made of surgical-grade stainless steel, the tips have a smooth, satin-sheen finish and the joins are precisely machined, lightweight and strong.
Needle size is permanently laser imprinted on each circular.