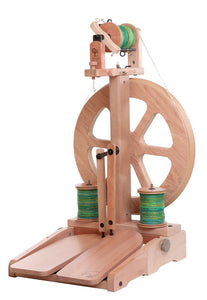 Laura is an experienced spinner with a wealth of fiber knowledge! This class is for you if you have no prior experience with a spinning wheel or if you have done a little spinning and want to take it to the next level.
Date: Saturdays, Sept. 30 and Oct. 7 at 1:00-3:30 p.m.
Cost: $90 + GST
Supplies: Bring your working wheel, OR talk to us about renting a wheel; the rental fee is $50, and you may take the wheel home for 2 weeks.
100 grams of roving is included.